Two days a week, five hours per day, Eleanor McCullen has stood on the sidewalk outside a Boston Planned Parenthood facility trying to persuade mothers not to abort their babies. Those who stand alongside Eleanor describe her as having "a real gift," "a saint," and "like Mother Teresa."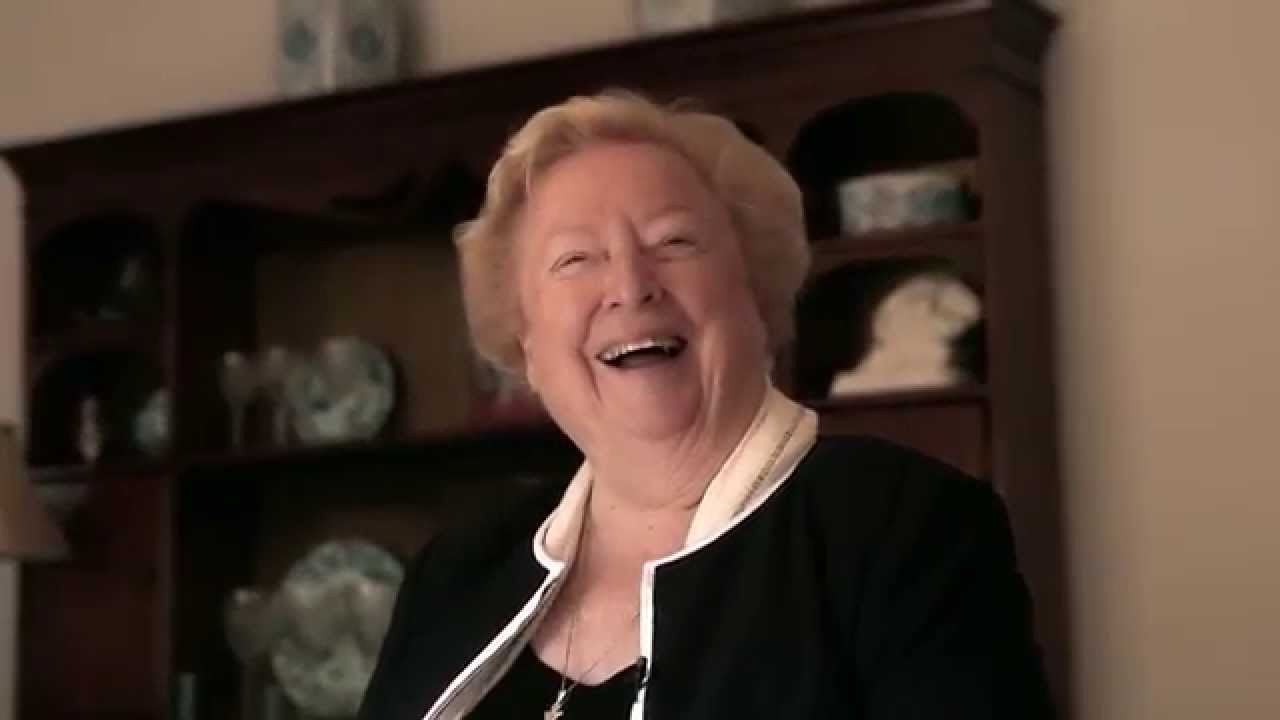 Sidewalk counseling wasn't always a passion for Eleanor. In the summer of 2000, she had her own St. Paul moment when God knocked her off her horse one day at Mass. Up until then, life had seemed rich and full enough, "but I was getting a little restless," she said. Feeling convicted to do something greater for the Lord, Eleanor asked her priest for a few suggestions. He told her to go down to Planned Parenthood and pray for the women there. Eleanor did just that, and she's been serving the Lord and the women of Boston ever since.


But, in 2008, the Commonwealth of Massachusetts created a fixed "buffer zone" around abortion centers. Pro-life counselors were required to keep at least 35 feet away from building entrances, exits, and driveways. The new "buffer zone" statute impacted the way sidewalk counselors interacted with mothers and fathers and others entering and exiting the centers. Instead of approaching with kindness and compassion, Eleanor and the other counselors were forced to shout at the women and men to get their attention, giving off the impression they were there to condemn, not help, the women and men and their unborn babies.


Alliance Defending Freedom gave full support to Allied Attorney Michael DePrimo who, along with two other Allied Attorneys, Mark Rienzi and Philip Moran, worked on behalf of Eleanor to challenge the new "buffer zone" statute.


"The U.S. Supreme Court had never approved of any type of a law even remotely similar to the Massachusetts statute," DePrimo said, "The court has, for many, many years, said that speech on public issues should be uninhibited, robust, and wide open." Nevertheless, "the courts have been chipping away at the rights of pro-lifers, making it much more difficult for them to express their messages, even on public sidewalks."


Litigation against the Massachusetts attorney general went on for eight years, finally reaching the United States Supreme Court in early 2013.


A few months after arguments, nine justices, who rarely agree on anything, ruled unanimously in Eleanor's favor. "Even the most liberal Supreme Court justices ruled that the Massachusetts buffer statute violated the First Amendment," DePrimo said.


The court's decision didn't only impact the abortion center Eleanor faithfully counseled at. Other cities across the country also began repealing similar buffer zone statutes—making it easier for pro-life counselors to do their life-saving work.


"It's all glory to God," Eleanor says, "and thank you to our lawyers for persevering."


Read more of Eleanor's story in Faith & Justice.
Stand for Life
Groups like Planned Parenthood are wielding their influence and massive fortunes to shut down the pro-life community at every turn. Innocent lives are at stake.
Generous ministry friends have given a $325,000 challenge grant to help protect our most cherished freedoms—including the right to life. Will you join them today and further the impact of the grant?
DONATE NOW